Established in 2003, Surepoint Group is a premier energy services company specializing in compression, power generation, electrical and instrumentation, automation, EV charging solutions, equipment fabrication and integrated modular solutions. We work within many sectors and have branches located in strategic areas in order to provide our clients with dependable and responsive service.

At the core of Surepoint Group is a solid formation of values that we all adhere to. Nurturing our culture and staying committed to these values is ingrained into our behavior every day and the foundation for everything we do.
'We Care' demonstrates our intention to build a meaningful presence in our communities and how we care for the people we work with.
Safety is everyone's responsibility and that when we lead by example, we will achieve a safe today and tomorrow.
Knowing and doing the right things means we demonstrate our values in action every day. We walk the talk at Surepoint.
Fostering an inclusive workplace where all employees are treated with respect and dignity while celebrating our successes and challenges is vital to our team.
The strength in our organization is the strength in our collective knowledge and the sharing of that knowledge and experience while having fun and creating joy.
Surepoint Group Locations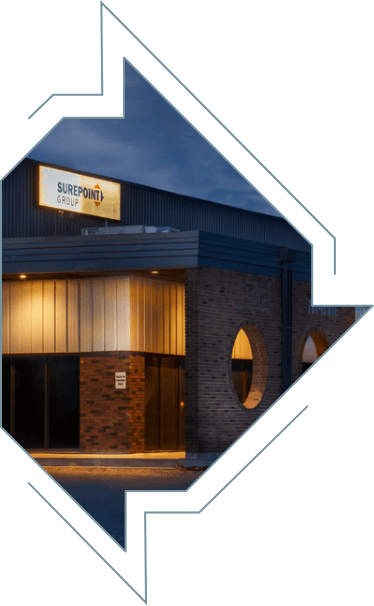 Careers at Surepoint Group
A reputation of success attributed to the experience and commitment by our employees make us a preferred choice by our customers. Surepoint is a growing company offering several opportunities to advance your career in areas that meet your passions. Match your skills and can-do attitude with a challenging position in a company that rewards you for outstanding performance and teamwork.